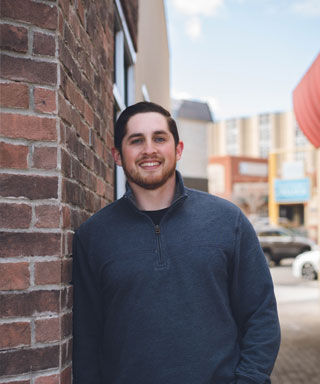 Tyler Rogers
You miss 100% of the shots you don't take." – Wayne Gretzky – Michael Scott
Born and raised in Carson City, Tyler Rogers couldn't imagine a better place to live and grow than the Northern Nevada area. From the tranquility of Lake Tahoe, to the hustle and bustle of downtown Reno, the flexibility of the area has a perfect fit for any budget looking to live any lifestyle.
Three words that would describe Tyler would be integrious, empathetic, and dependable.
He treats his work very seriously, and is very passionate about the things he does. He's always happy to help, and treats you with the utmost respect when doing so.
His goal in real estate is to leave clients remembering how friendly and personable he was. Whether you're buying, selling, or just asking a question, the guidance and experience you need in real estate is just a phone call away
Outside of work, Tyler enjoys anything outdoors. From snowboarding to relaxing on the beach in Tahoe with friends and family, even the occasional music festival.
Favorite book: The Alchemist by Paulo Coelho
Email: tyler@marmotproperties.com
NV license: S.0191233